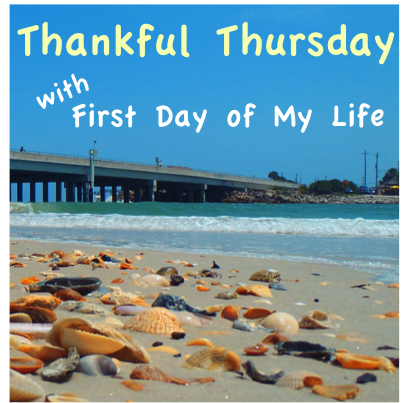 Today I am thankful for incredible friends. As most of you know, the last couple of months have been extremely hard on Daniel and I. Between his bipolar diagnosis and my thyroid levels being off, life has been a bit, shall we say... emotional. To top everything off, Daniel's parents sent him a letter that he took as being kicked while he was already down. They went on and on about he needs to learn to stand on his own two feet and he needs to stop asking them for financial help.
I "get" it on an intellectual level. I understand that we are adults that need to do the best with what we've got. And we DO work on that. We live modestly and try to put money away for a "rainy day." The truth is savings just didn't cover the expenses we racked up in getting Daniel diagnosed and treated. We spent over $3,000 in doctor's visits alone in the first two months. Mental health care is NOT cheap. Then we found out the cost of the medication- $850 per month. That is IF another doesn't have to be added down the road and IF this combination continues to do it's job. The good news is that at this moment Daniel is stable.
What I don't understand, however, is from an emotional standpoint. Daniel's parents have went so far as to accuse him of bringing the bipolar on himself. They told him they believe the medication is what is making him sick. What?! Really? How could they have missed the suffering he's done all his life? How did they not recognize that their own son was hurting so badly? It tears me up. Then, the letter... basically telling him he is a piece of garbage for needing assistance. They will pray for him, but that is all. Never ONCE did they ask how he is doing. Is he getting better? How are his children? Nope, not interested ONE BIT! My heart hurts for how little Daniel's parents actually care for him. I couldn't imagine feeling this way about my own two children.
This brings me to the part I am thankful for- our friends. Daniel has really formed a tight relationship with a friend of ours who started out as a neighbor when we first lived in this house. I've never seen Daniel trust in a relationship other than our marriage, so this is beautiful. He calls when he needs to talk, he is honest and open with our friend, and he feels comfortable just sitting around without a focus on work or a task. This is a REAL friendship! THIS I am grateful for more than anyone will ever know. I can be a rock for my husband but even a foundation eventually crumbles under too much weight. I am glad there is someone in Daniel's life, and mine, who can share the burden when "stuff" just keeps piling higher and higher.
On the other side of that coin is my friend. It is so awesome that we have a couple as friends. Daniel and I can genuinely enjoy a good time with our friends but also be together. She has never turned her back on me when I needed a different perspective or just to unload. She has cried with us and shared our fears, heartache, and disappointment. She is one of the first to cheer when something good happens in our lives, too. I can count on my friend to bring a fresh perspective or offer a positive outlook, but she doesn't fake it. When it's time to give in to fear and frustration I can yell and cuss without scaring her. She never fails to send me off with a laugh and looking forward to starting again the next day.
Without these friends life would be much different. Ironically I started writing this post Thursday afternoon and by Thursday evening our friends were over here in crisis management mode. Things have really been terrible for Daniel lately with the way he is being treated by his parents, and that sparked an argument of epic proportions between us. Apparently he's not as stable as we had all thought. I hate that I have to lean so heavily on our friends right now, but I am incredibly grateful that there are there.