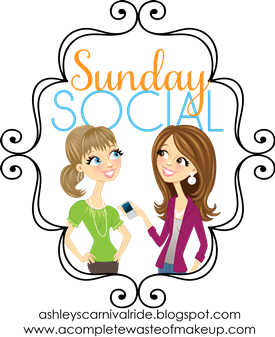 Best trip you've ever been on
As I write this, I realize I haven't been on too many trips. I think my favorite memory is the trip Daniel and I took to Las Vegas for his 21st birthday. It turned out neither of us were into gambling, and though we both drank a bit we weren't into the bar scene. We walked up and down the strip a bit, then we decided to go to Wal-Mart for orange juice, vodka, and a couple board games. We hung out in our hotel room, had a couple drinks, played games, and watched a movie. Early the next morning we headed back home.
Best idea for a girls' weekend trip
I have never been away for a girls' weekend, but it actually sounds like fun. I would love to do something that mixes relaxation and exercise. I'd like to take some hikes, do some yoga, then get a great massage. Hanging out chatting and eating with girlfriends and/ or my mom sounds like a nice get away that would bring me home refreshed and ready to take on the world again. Oh, I can't forget some time to sit and read during the weekend, too!
Best idea for a couples trip
If Daniel and I were to get away, I think it would be fun to go somewhere we can have time to talk and remember what it was like to hang out before we had children. I'm don't have a burning desire to get away from the girls, though. A vacation with Daniel right now would look much the same as our trip to Las Vegas (see above), but I would love to be near the beach this time.
Best vacation on the cheap
I LOVE the stay-cation Daniel and I did for our honeymoon. We plan to do something similar during Christmas break this year. It's amazing how many things can be found near home with just a little research.
Place you most want to visit
I don't have an extreme desire to travel. I like my routines and the comfort of my home too much. If I did ever get out of my comfort zone, though, I'd like to do it big. I would love to go to Australia.
Vacation/Travel necessities
My thyroid medication is a necessity, even on an overnight trip
Plenty of clothes and underclothes
Hygiene products of all sorts
A good book!