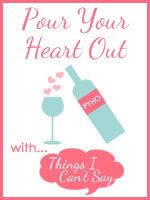 Warning: This post comes straight from my heart. I do not plan to do too much editing because I want my surface feelings to be shown for once without the feeling I need to censor them. The following comments MAY be offensive to some people. I apologize now if they hurt your feelings, but for once I must share mine.
For the past three months I have been stuck smack in the middle of two different worlds. I am teaching at a school I LOVE with a group of children that are slowly but surely growing on me. On the other hand, I am surrounded by friends and family who are either evangelical Christian or specifically Muslim-hating.
What do these two things have in common? You may remember me mentioning that the school I work in is about 70% Muslim. I will freely admit that this has been a bit of a culture shock and has taken some getting used to. What has been hard for me? The reaction I get when I tell people about my school. I guarantee I wouldn't get the same looks and comments if I told people I work in a Catholic school or even a school whose children are mostly Jewish.
I am saddened by the comments I get because, let's face it, they show that we (Americans) are still afraid of our Muslim population. We have a huge stereotype that blocks us from getting to know families who are different from us. Apparently we still aren't grown up enough to see that "a person's a person, no matter how small"

as Horton the elephant tells us in "Horton Hears a Who." Come on, people! Is this really how we want to raise our children?
This tirade was sparked by an email going around that supposedly supports our troops. It talks about how dangerous Muslims are and how they are not to be trusted. It talks about how the 9-11 attackers were those of Muslim faith. Let me ask you this? How many people have been killed in the name of Christianity? How about Jews who kill to please God? Interesting that I'm not supposed to run around fearing Christians or Jews, yet I AM supposed to fear for my life when a Muslim walks into the room.
Here are some terrible things I've heard from people who supposedly care about me. Some are things I've been told directly, others are comments that come in the form of hateful emails that are so "Christian" it makes me sick.
1. My students have no interest in education. Those who do may possibly be learning to build bombs to use against "us." (No matter that they were mostly born right here in the U.S.A. and are as much a citizen as I am.)
2. My students are lazy and unclean. (Sure, my students ARE lazy. They are 5th and 6th graders. I call my own daughters lazy all the time. It's my job as a teacher to break through that natural inclination and get them motivated.)
3. My students are disrespectful. (Yep, I have moments where I need to use my classroom management skills. To be honest, though, my classes are really easy to deal with.)
4. The parents of my students have no respect for me because I am a white female. (This one is absolutely hilarious to me. I have never been treated so well by parents. If anything, they are frustrating because they want their children to get all As and can't figure out how we can get there. This is partial my fault and I will be correcting it this week. Oh, my boss is a Muslim man and is FANTASTIC! I couldn't ask for a more caring administration.)
5. My students think about praying to their God all day and devise plans to attack Americans. (Again, let me point out that my students ARE American. They cried when we did a unit on the 9-11 terrorist attacks. They are excited to learn AMERICAN history. Aren't I the lucky one who gets to teach them that? I am truly blessed that, because many of their parents have immigrated here, I am teaching a subject in which I really am the expert. Let me tell you, the students may take a break in the day to pray, but they have plenty of other interests as well. They LOVE sports.)
I can't tell you how many other ridiculous comments I've heard since I've started working at my school. I've heard them all before and ignored them, but I can no longer do that. So, here's what I really have to say: To all the Christians that judge a group of people before getting to know them- PLEASE get off your high horse. You know NOTHING about the people under the head coverings or beards you are so afraid of. YOU are judgmental and cowardly for the way you are spreading hatred about a group of people you've never even met. Jesus would NOT appreciate you doing this in his name.
How many Christians do stupid things every day? Should we hate all of you because of their terrible mistakes? That guy and his church that picket at soldiers' funerals sure would make me embarrassed to be a Christian if that were the case. Do you remember David Berkowitz, otherwise known as the Son of Sam? He claimed to be a born again Christian. Jefferey Dahmer killed and ate more than 20 young men. He was raised by a Fundamental Christian man who wrote articles for newspapers and magazines about his religion. John Wayne Gacy was Catholic. Yep, I'm pretty convinced that Christians are just as terrifying.
I think, if you are reading this with an open mind, you can see what I'm trying to say here. Stop judging people simply by the fact that they are Muslim. Or Jewish, or Mormon, or Atheist for that matter. You don't know that person at all. You don't know his or her beliefs. You only know what you THINK you understand about the religion. Do you agree with every single concept taught by your church? I know I didn't when I was going. I would hate for someone to judge me on some of the things our pastors taught. Just think about it; that's all I ask.
In the Dixie Chicks song, "I'm Not Ready to Make Nice" the singer is refusing to apologize for comments she made regarding the war in Iraq. She made it quite clear, in an interview, that she disagrees with the war. Whether I agree with her comments or not is not the issue. I DO agree with this lyric in the song, though: "It's a sad, sad story when a mother will teach her daughter that she ought to hate a perfect stranger." THAT is exactly what we do when we forward those messages that hate Muslims or make comments about their lifestyle.
I want to love my students and feel part of their lives just the same way I did with my student teaching class last year. I will be honest; at first it was hard. I didn't understand some of the culture and their way of doing things. It's still hard to live up to the standard some of the parents have set for both their child and for me, the teacher. At least they HAVE standards, though. I would much rather work in an environment that challenges me to reach even higher than in a school where parents didn't care at all. So, PLEASE, I beg of you, friends, let me enjoy my students. Keep your opinions about Muslims to yourself. I happen to think my kids are pretty cool!